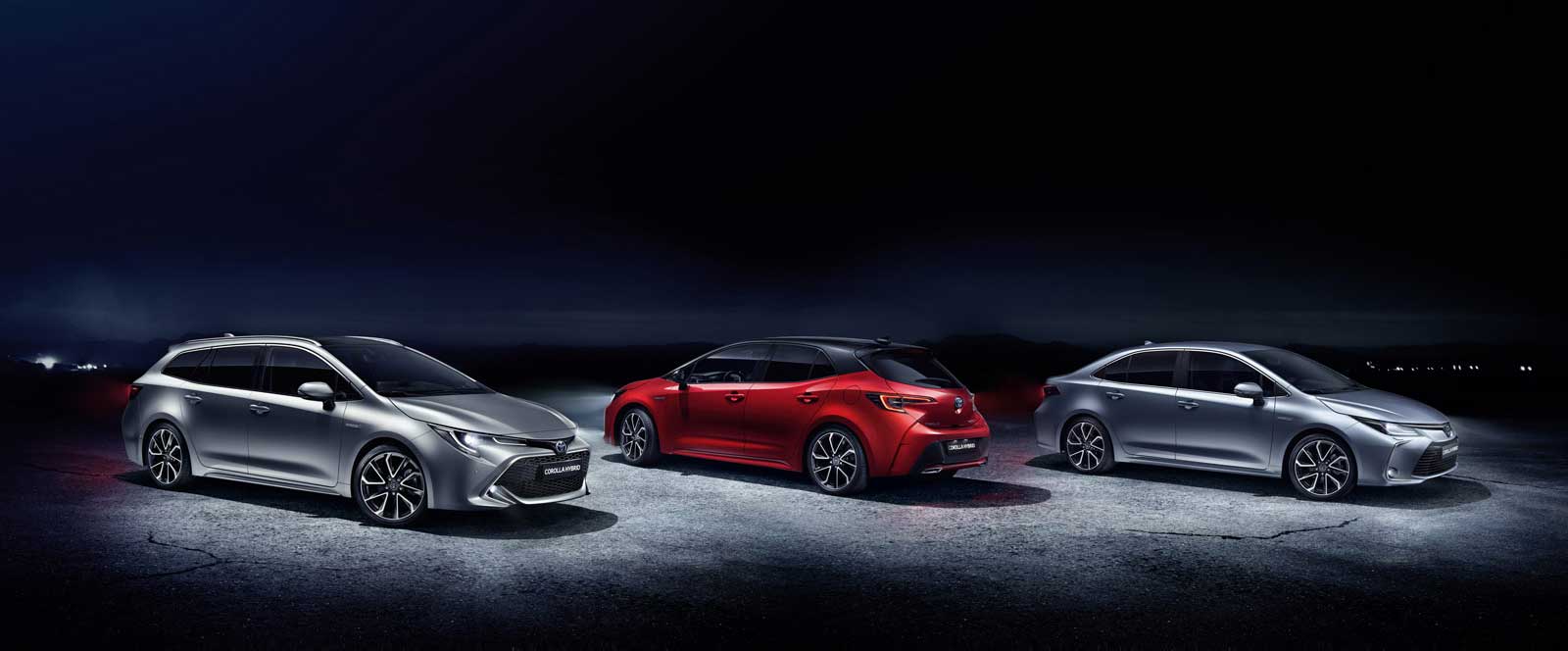 All New Toyota Corolla
Donít get left behind
The All New Toyota Corolla will be in our Vertu Toyota showroom from February 2019.
A familiar name for a bold new look, the All New Toyota Corolla familyís eye catching design and sporty profile will give unrivalled driving experience through better dynamics and exceptional responsiveness. Available with hybrid technology, the All New Corolla will give you fuel efficiency and lower CO2 emissions combined with the power you need for your journey. Enquire Now to find out more about this vehicle.
Striking from all angles
The All New Toyota Corolla will give a bold new look to the iconic name. Alongside the dynamic Corolla Hatchback and practical Touring Sports, there will be a stylish new Corolla Saloon. Their eye catching designs will feature sweeping lines that gives the cars a sporty profile, enhanced by a choice of distinctive wheel designs. The front and rear will reveal a powerful, wide stance, emphasised by an imposing front grille and elegant LED headlamps. The striking exterior will be matched by an equally stylish interior.

Off-road or on-road, always protected
All three cars will have the 1.8 litre self-charging hybrid engine for a supremely smooth drive while the Hatchback and Touring Sports will also offer a new 2.0 litre hybrid packed with dynamic possibilities.
Whichever engine you prefer, industry-leading Toyota Hybrid technology will give you excellent fuel efficiency and the tried and tested petrol-electric combination is proven to create lower CO2 emissions and save money on road tax.

A rewarding driving experience
A highly rigid body will enhance every aspect of the drive, while a low centre of gravity will reduce body roll and the advanced suspension will ensure an exceptionally smooth ride. The driving position has also been optimised so that it will feel incredibly natural, ensuring even the longest of journeys are a pleasurable experience.

The All New Toyota Corolla will be coming to Vertu Toyota soon.
Register your interest below.
Enquire