A stunning design
The All New Toyota RAV4 is inspired by an extraordinary sense of adventure.
Its new design cleverly combines high ground clearance with a low roofline and bonnet increasing driver visibility. With its chiselled lines and bold profile, this is an SUV that's sure to stand out. What's more, the RAV4 is designed with a low centre-of-gravity to create better stability and responsive handling, making it exceptionally fun to drive.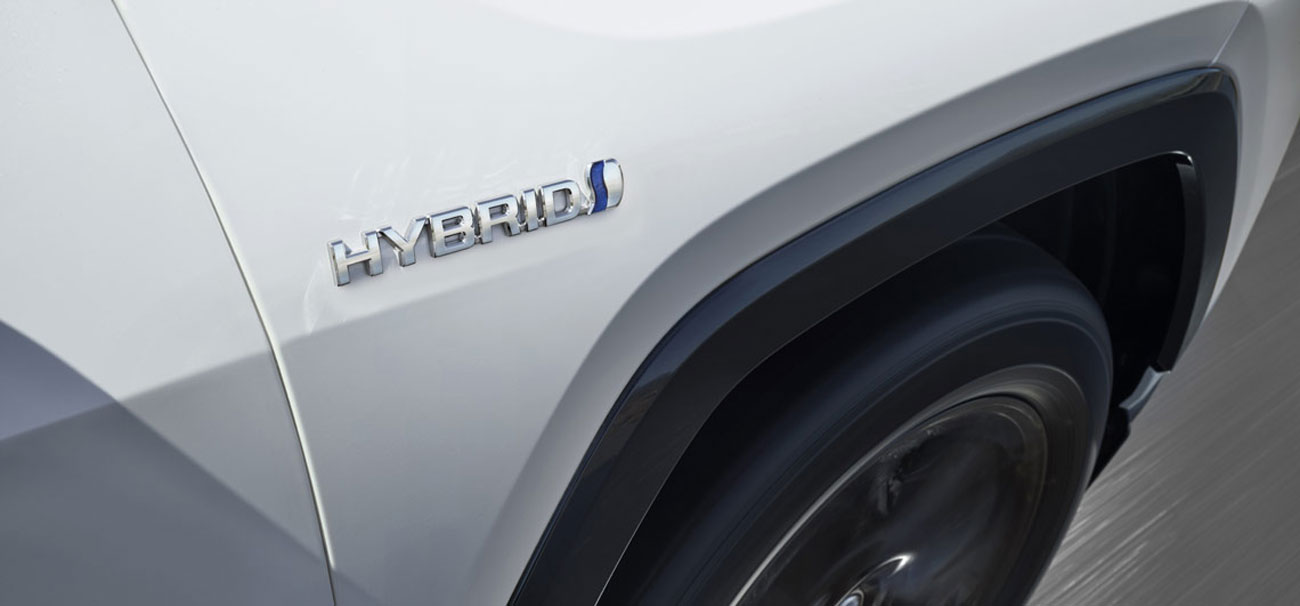 An SUV designed for comfort
The All New RAV4 interior is thoughtfully practical, with a substantial boot space with handy touches like the boot lid hook and reversible boot liner to help you keep things tidy.
For the driver, better visibility and a heated steering wheel, which is standard on the Excel grade, make for a more comfortable journey, while passengers will appreciate the soft-touch materials and premium interior.
The generous legroom, an opening panoramic sunroof, which is optional, and blue cabin lighting create a calming sense of space and the quiet hybrid engine helps maintain this peaceful atmosphere.
All SUV
Following in the tracks of its predecessor, the original SUV, the All New RAV4 is fully equipped to handle family adventures in any weather. Its intelligent all-wheel drive effortlessly adapts to the conditions, whether you're tackling muddy lanes or snowy city streets.
A 2.5 litre self-charging petrol-electric engine gives the latest RAV4 Hybrid commanding and responsive acceleration and yet this technology also generates incredible fuel efficiency and low CO2 emissions saving on fuel costs and taxes.
This unique combination of high torque and low emissions truly makes the RAV4 a 'go anywhere' vehicle, perfectly suited to both mountain roads and inner cities.